Winter Olympics 2018: US gold medallist Red Gerard nearly missed final by oversleeping after watching Netflix
The 17-year-old fell asleep watching Brooklyn Nine-Nine and missed his 06:00 alarm the morning of the slopestyle snowboarding final.
Red Gerard became the first American to win a gold medal at the 2018 Winter Olympics on Sunday byclaiming victory in the men's slopestyle snowboarding, but he nearly didn't make the final at all after oversleeping because he stayed up late watching Netflix.
And as if the 17-year-old's victory wasn't good enough, NBC managed to miss the fact that the teenager shouted "holy f***" upon winning the gold medal, even though the American broadcasters were showing it on a delay.
Gerard clinched victory on the opening weekend of The Games with a combinedaverage score of 87.16 out of 100, ensuring that he finished ahead of Canadian rival Max Parrot, and became the United States' youngest Winter Olympics gold medallist since bobsledder Billy Fiske in 1928.
But the day got off to a less than ideal start. Having spent the days leading up to the event with his roommate and US teammate, Kyle Mack, watching Netflix in order to keep a low profile, Gerard fell fast asleep while watching Brooklyn Nine-Nine. When his 06:00 alarm went off, Gerard slept right through it, and if it wasn't for his roommate waking him up more than 20 minutes later, who knows if he'd have made the final.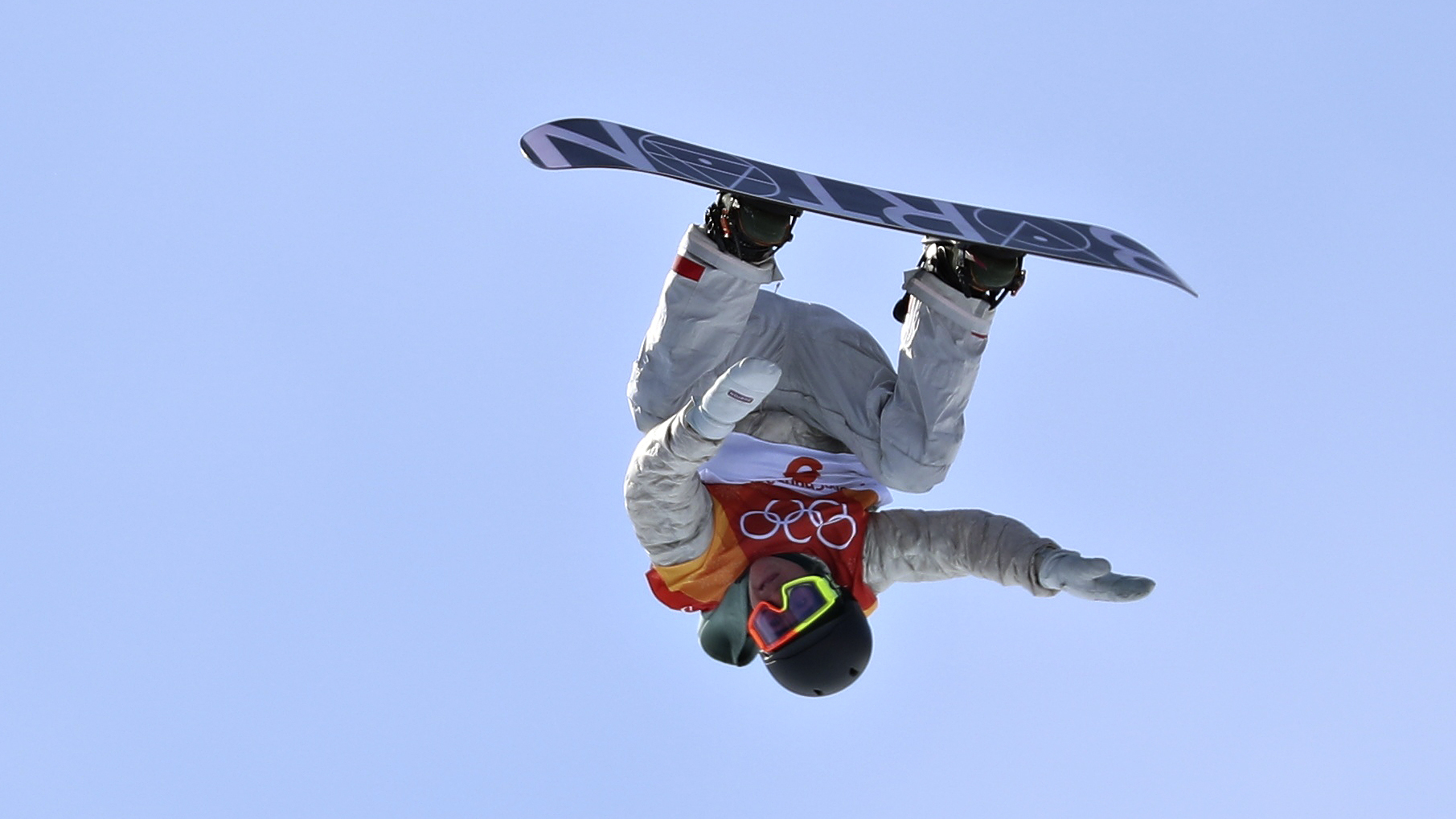 Grabbing an egg sandwich with ham, avocado and cheese, he was soon in another panic as he couldn't find his puffy ski jacket, and in the end he had to take Mack's before he departed for the hill.
The rest, as they say, is history as Gerard went on to record the US' first triumph at The Games, yet he soon caught the imagination of viewers back in his homeland once again as his celebrations were beamed across the nation.
As his score flashed up on the screen, Gerard tried to comprehend what that meant for his average – before bursting into a flood of emotions as he realised he'd clinched the gold medal.
Embracing his teammates and fellow competitors, Gerard yelled out "holy f***" that could be clearly heard on NBC's broadcast of the final, with the foul language slipping into their coverage even though it was being shown on a delay.
source: Independent
| | | | |
| --- | --- | --- | --- |
| 1 | victory | a | understand |
| 2 | delay | b | contestant |
| 3 | depart | c | postpone |
| 4 | comprehend | d | leave |
| 5 | average | e | ordinary |
| 6 | competitor | f | fantasy |
| 7 | imagination | g | triumph |
Key: 1-g, 2-c, 3-d, 4-a, 5-e, 6-b, 7-f
| | |
| --- | --- |
| to claim | sostenere che, affermare che |
| victory | vittoria |
| to oversleep | svegliarsi tardi |
| broadcaster | emittente |
| to clinch | concludere |
| average | media, medio |
| score | punteggio, punti |
| to ensure | assicurare |
| to depart | partire |
| to catch | prendere, catturare |
| to beam | emmettere luce, illuminare |
| to comprehend | capire |
| to burst | scoppiare (ad un emozione) |
| to embrace | abbracciare |
| delay | ritardo |